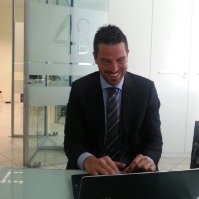 Posted by Pierre Molin
On Thursday March 16th, 2017

In

0
Simone has built up a decade of experience in direct marketing, working for several important Italian companies, founding and managing C4B s.r.l., a top player in the Italian market.
Strategic consultant for big companies in the Utilities and TELCO sector, network developer between professionals and entrepreneurs, he could push many companies identify and pursue new goals.
Thanks to his managerial and strategic planning skills, he developed Business Builders srl, to support the development of its partners enhancing their resources, focusing their attention to the sales sector as a marketing lever.
His sensitiveness for data protection as a strategic key of the corporate development led him to examine the question further, reaching a high level of specialization, allowing him to develop a high 'business oriented' value for big value projects.