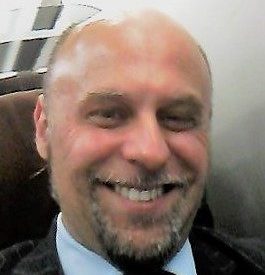 Posted by Pierre Molin
On Thursday March 16th, 2017

In

0
Alberto has a twenty-year experience in the CRM and Database Marketing fields, with many B2B experiences in different sectors and companies, both in Italy and abroad.
In the last 8 years he worked as Italian Offer Director for OneKey®, the leader HealthCare Professionals Customer Master Database, property of the French company Cegedim and sold to IMS Health early 2015. This service has become a standard in its own field, thanks to the unrivalled coverage, to the productive standards set and to the high compliance standard on Data Privacy, a key competitive factor for a sector such as the pharmaceutical one.
Alberto graduated Business School in Perugia. His career started in Nielsen in the marketing sector, following FMCG customers, particularly Food. Then he moved to the telecommunication world, covering roles and tasks in the Sales and B2C Marketing sectors in the Internet division for both Telecom Italia and Omnitel 2000/Vodafone. From 2003 he started to operate into the pharmaceutical market working in Cegedim and promoting services in the area of Direct Marketing, segmentation and profiling, Data Optimization, Territory Alignment, Sales Force Allocation, CRM.
He has been dealing with Data Privacy topic since end of 90s, first as a Co-Marketing manager for Tin.it and then as manager for ISP services at Omnitel2000, finally as OneKey® Director where, together with Marco Maglio, promoted several initiatives for the new GDPR rules on the pharmaceutical market. He is Partner and CEO at ValueDataTrust since February 2017.